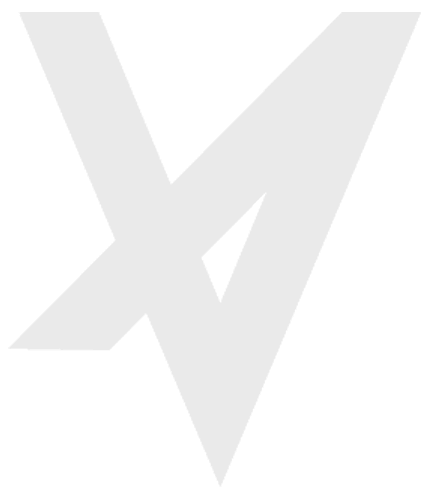 About CAFFEINO
Caffeino is the ultimate getaway for a breezy morning that fits right into your productive day.
We are located at Al Bateen Marina and Its cozy atmosphere is the best spot to be with family or friends. We open our doors early in the day with a range of all-day breakfast and selective choices of bread from our own bakery.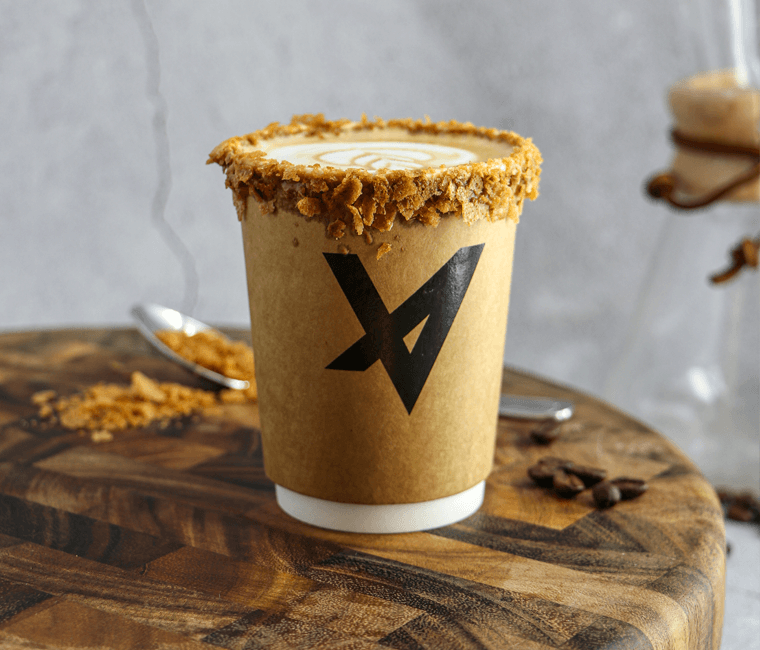 Caffeino's breakfast menu diversified and expanded range of delicious patisserie, boulangerie, viennoiserie from an a la carte selection perfect for morning or afternoon with snacks of different eggs style, freshly baked bagels. The all-day breakfast includes classic breakfast favorites such as, eggs Florentine, the shakshouka or Benedict, and eggs the way you like it. Also, on the breakfast menu there are items for those with a sweet tooth, including variety of Acai bowls, Brioche French Toast.
We invite you to visit us and enjoy the perfect place for both daytime relaxation and sunset vibes in the downtown district on the waterfront of Al Bateen Marina, Abu Dhabi. So coffee lovers can enjoy their cup of coffee awakening a sense of delight in us.
CAFFEINO Menu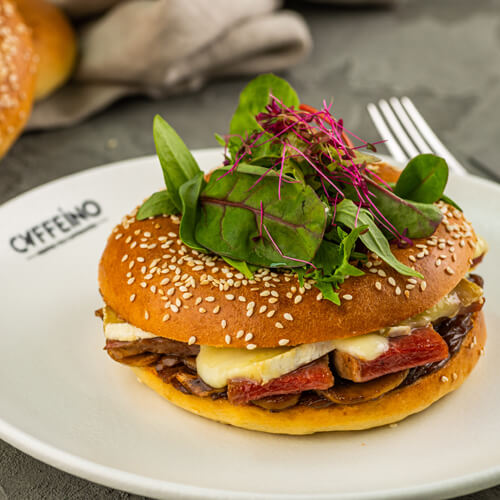 Beef & Brie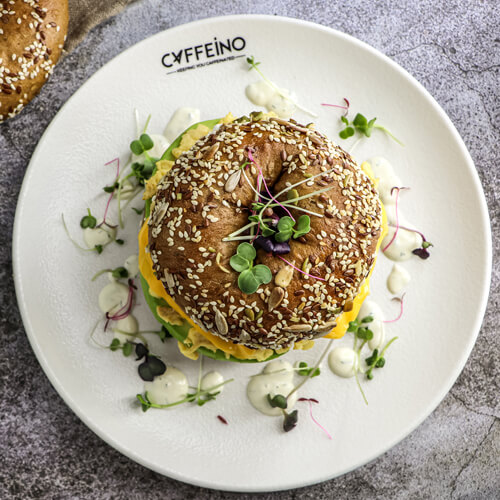 Breakfast Bagel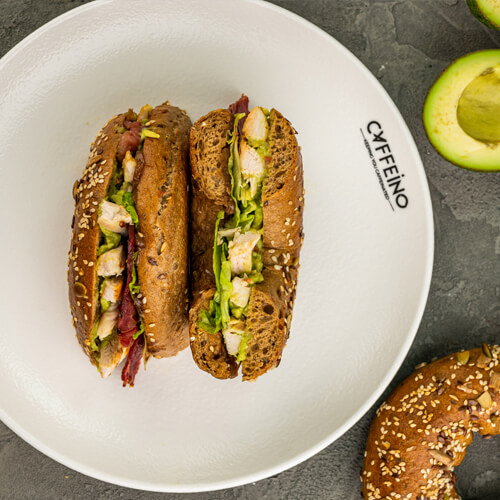 Caffeino Signature Bagel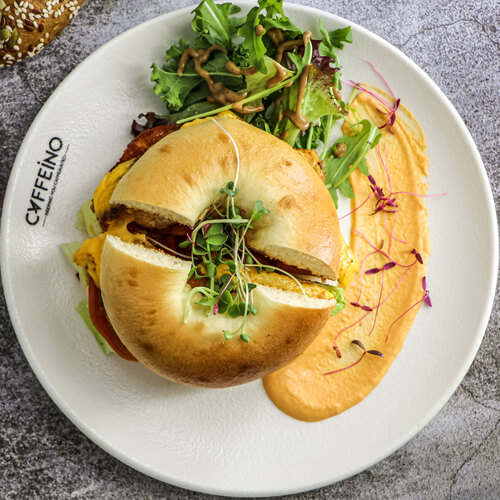 Cajun Chicken Bagel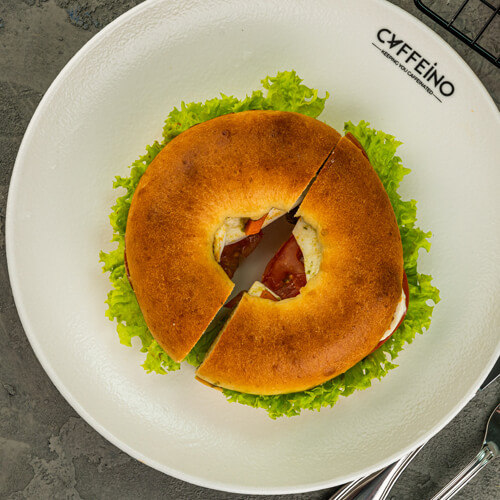 Caprese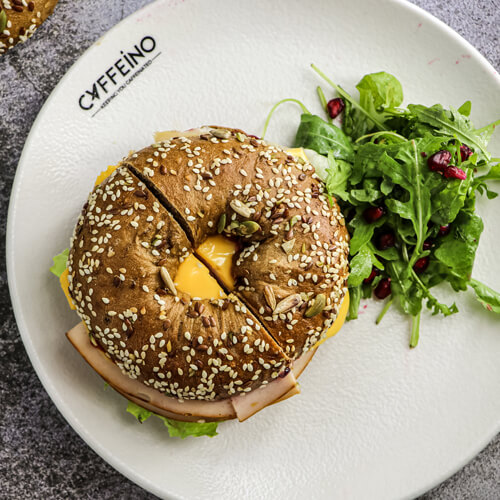 Cranberry Jeweled Turkey Melts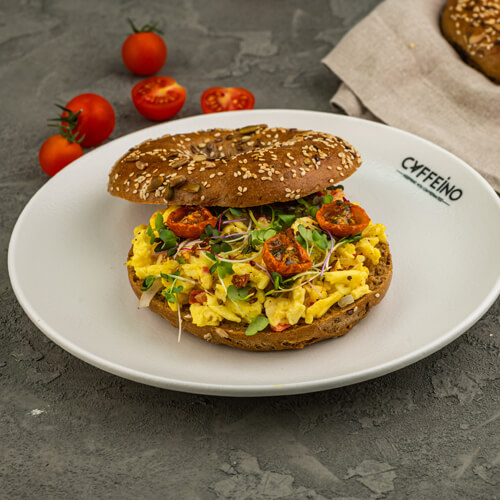 Egg and Avocado Bagel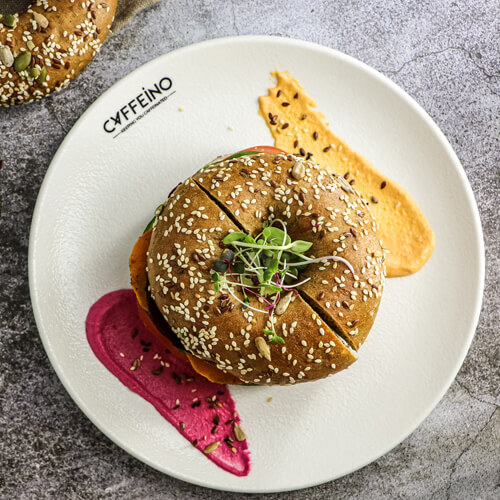 Everything Veggie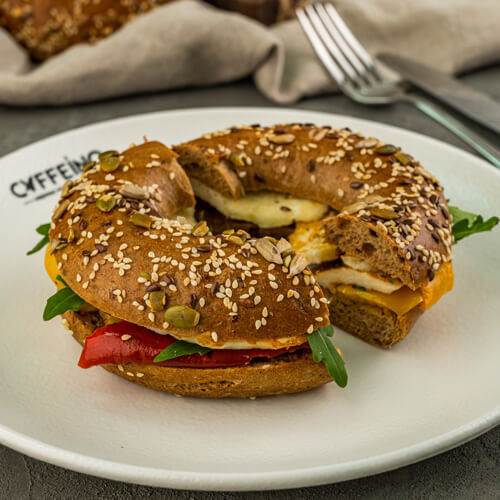 Halloumi Bagel
Smoked Salmon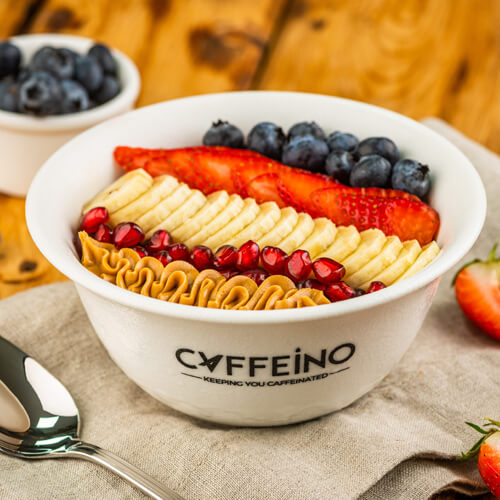 Acai Bowl With 3 Toppings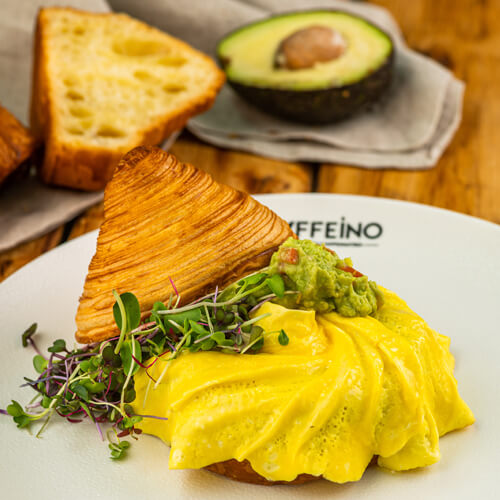 Australian Folded Eggs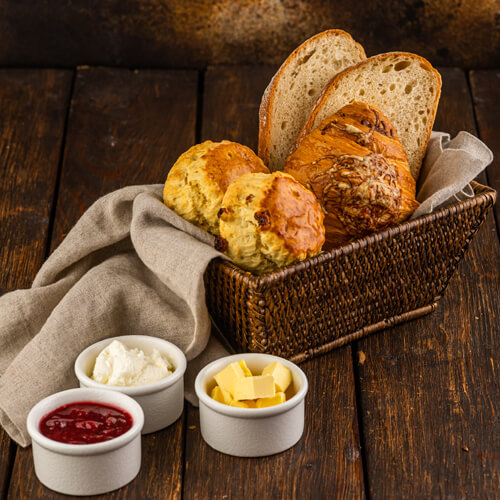 Bread Basket (Butter & Jam)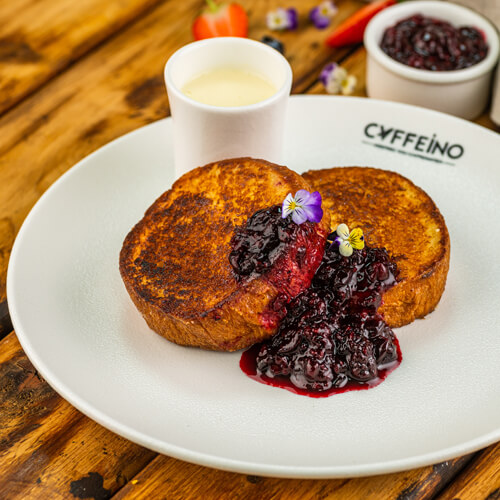 Classic Brioche French Toast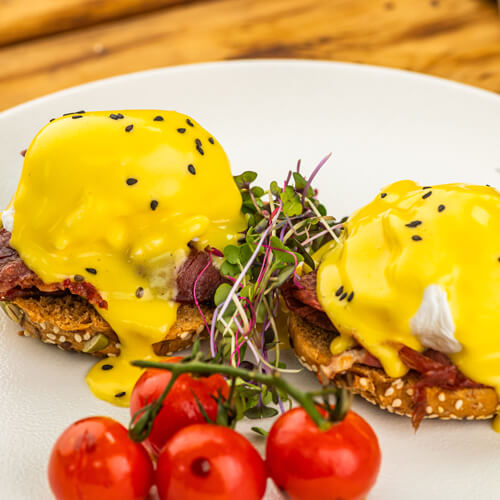 Eggs Benedict
Halloumi Breakfast Bowl
Oriental Egg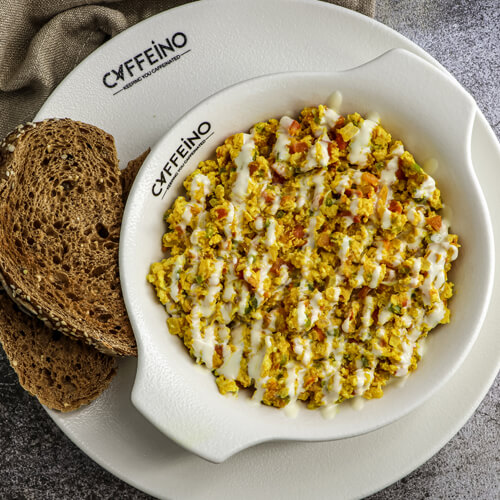 Shakhshuka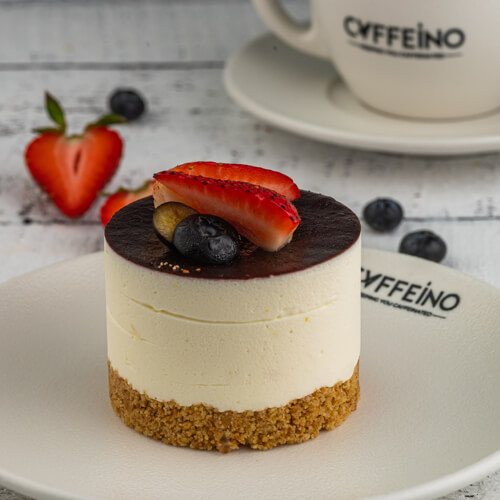 Acai Cheese Cake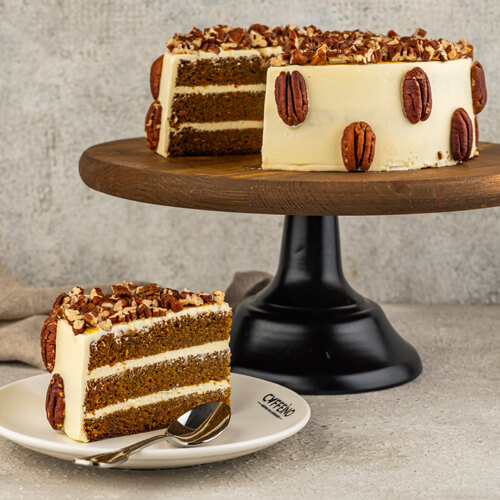 Carrot Cake
Cheese Cake Flan
Chocolate Fudge Cake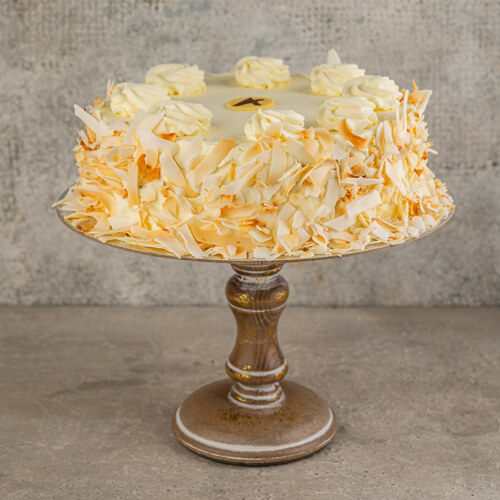 Coconut cake
Honey Cake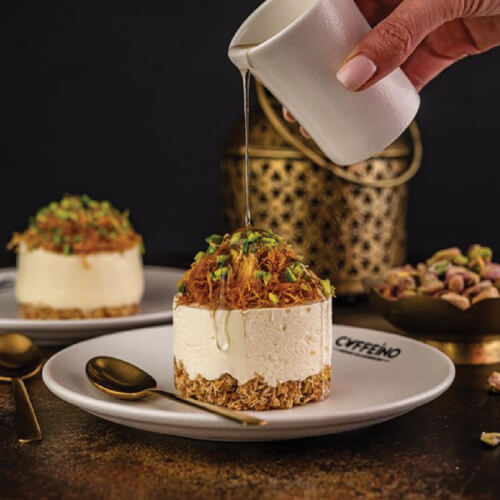 Kunafa Mistica cake
Lotus Cake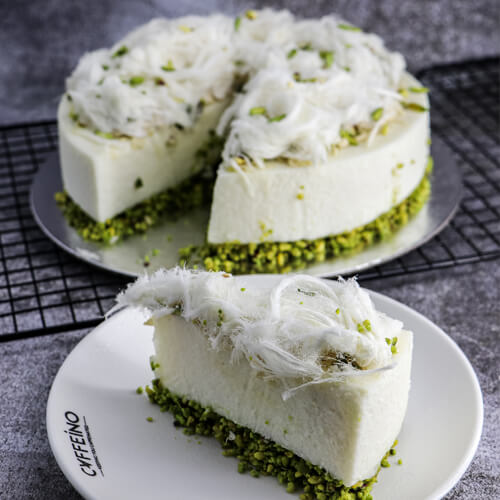 Mahalabia Cake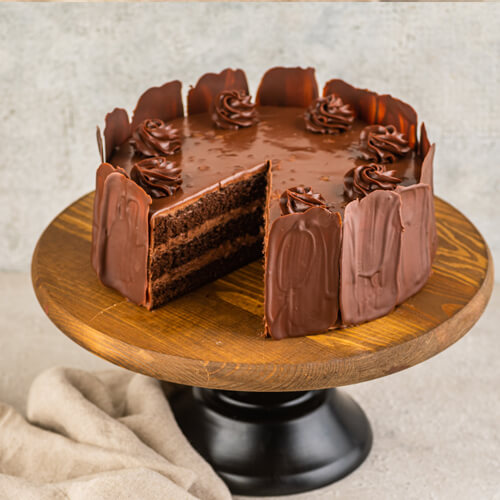 One and Only Chocolate Cake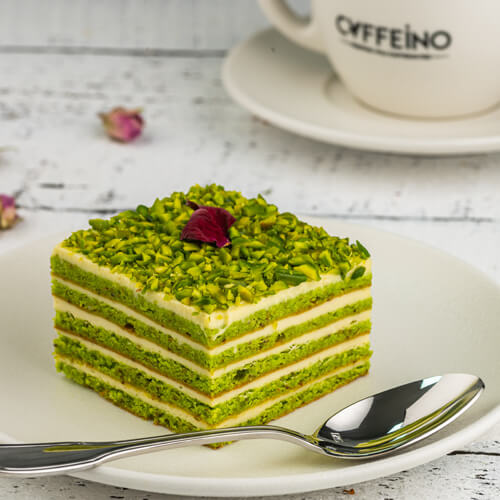 Pistachio Cake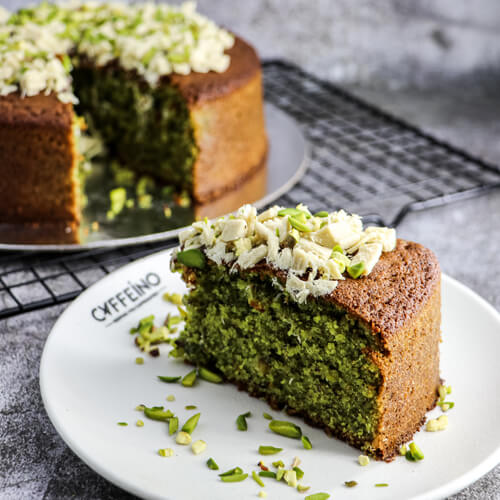 Pistachio Rahash Cake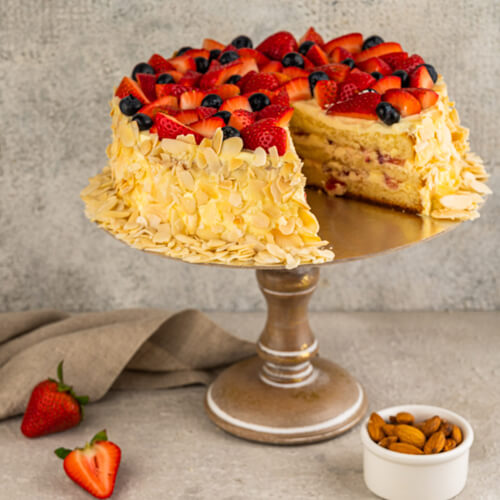 Strawberry Cake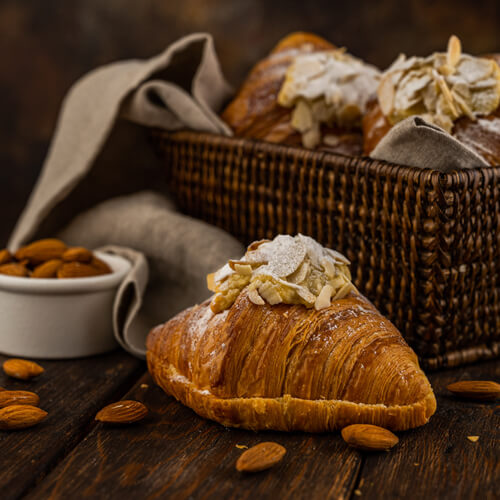 Almond Croissant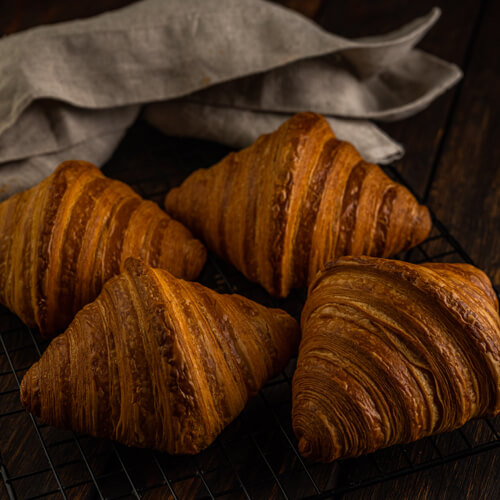 Butter Croissant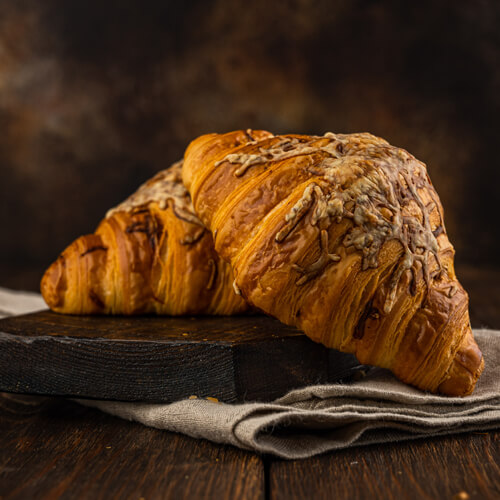 Cheese Croissant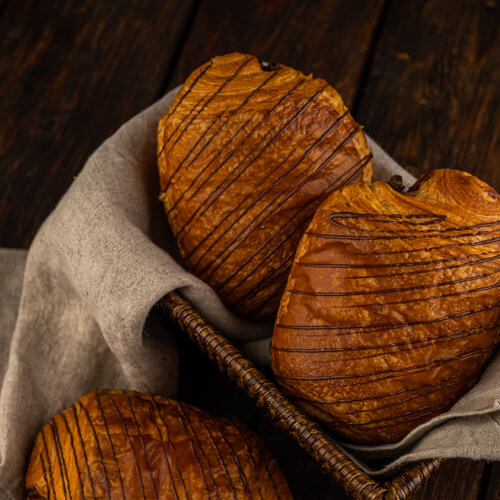 Chocolate Croissant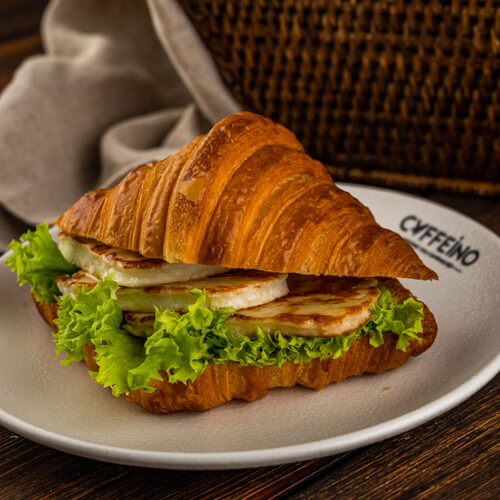 Halloumi Croissant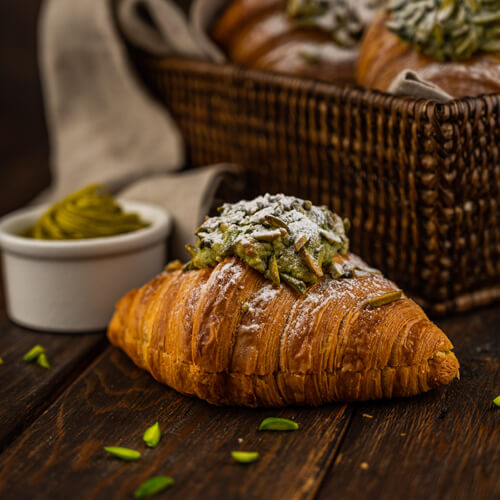 Pistachio Croissant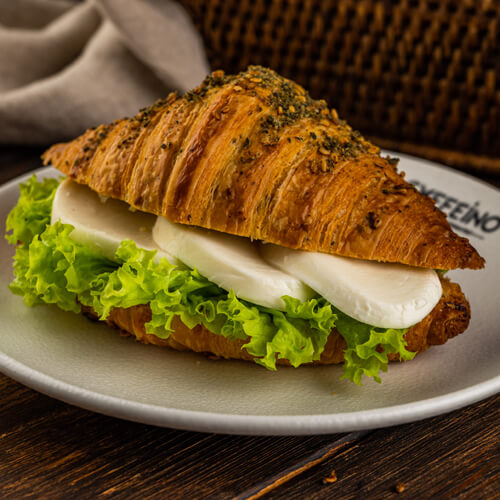 Zaatar and Mozzarella Croissant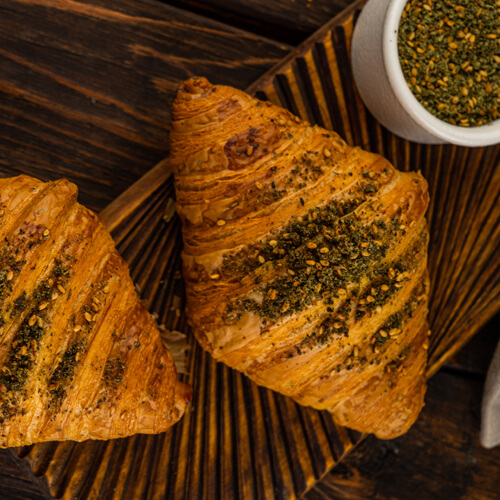 Zaatar Croissant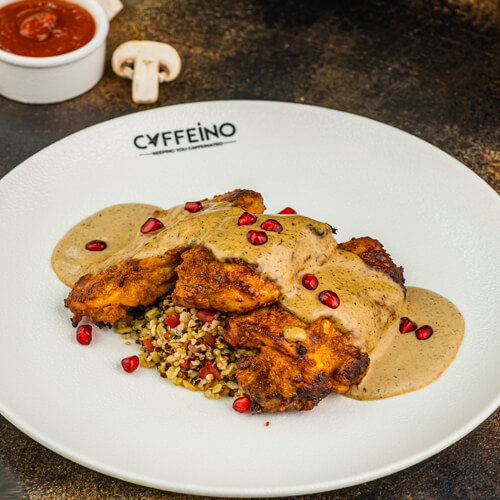 Chicken with Spicy Mushroom Sauce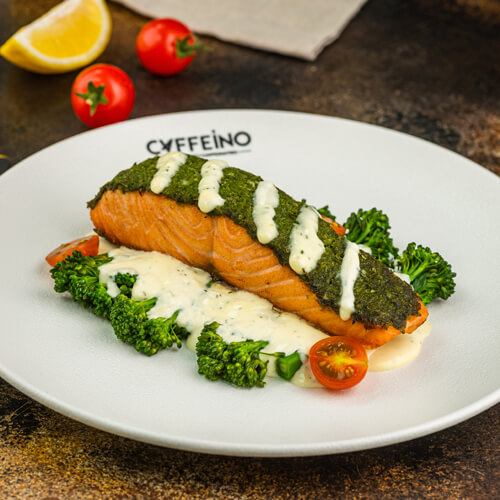 Grilled Salmon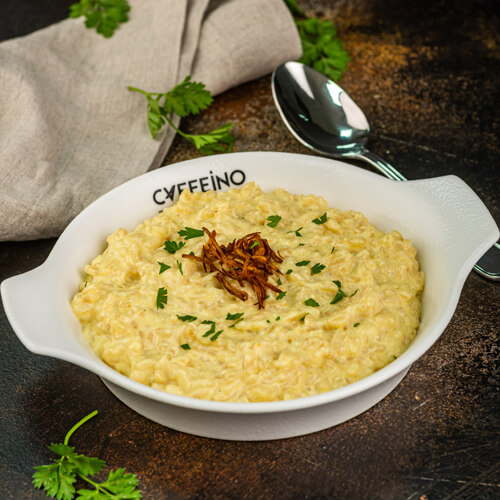 Risotto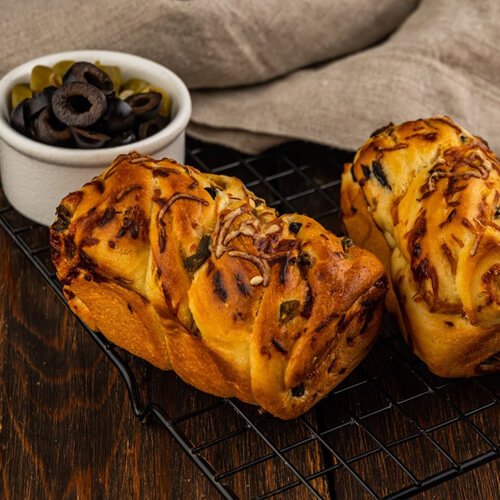 Babka Cheese and Olive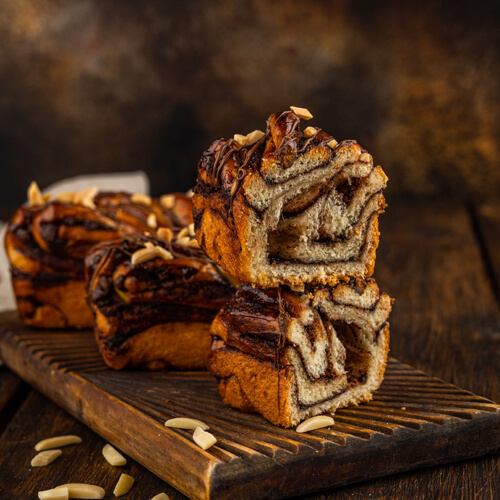 Babka Chocolate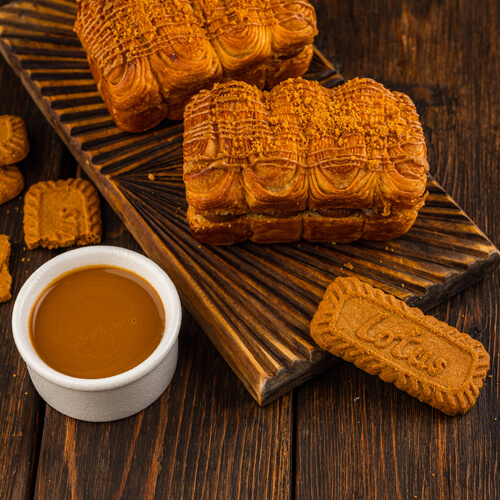 Babka Lotus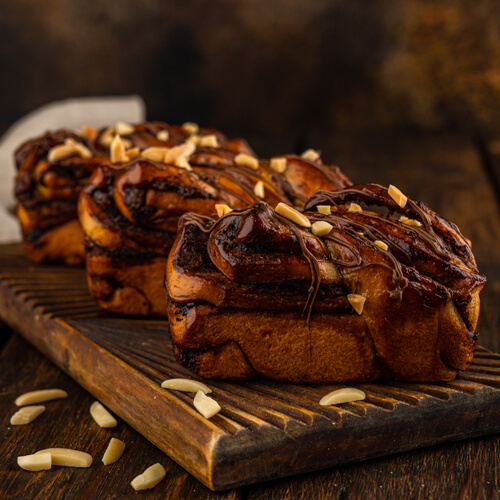 Babka Nutella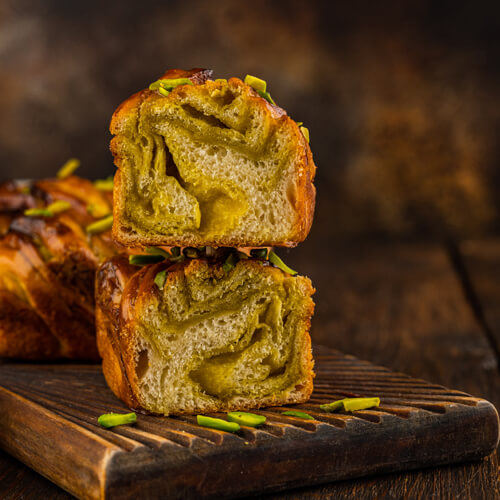 Babka Pistachio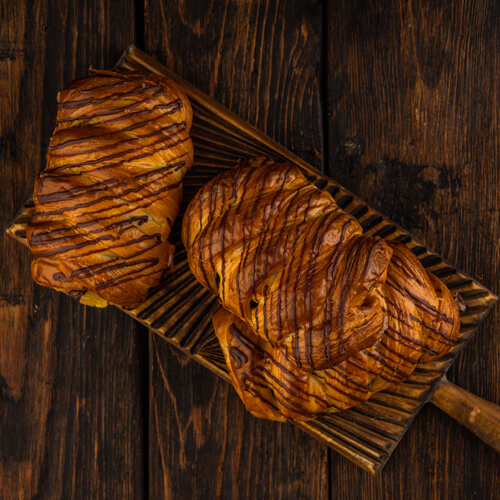 Banana Chocolate Danish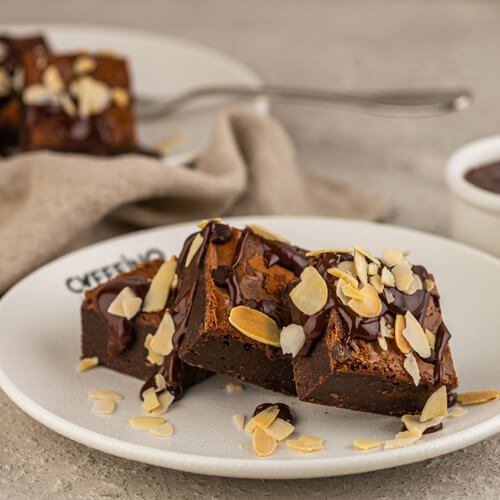 Brownie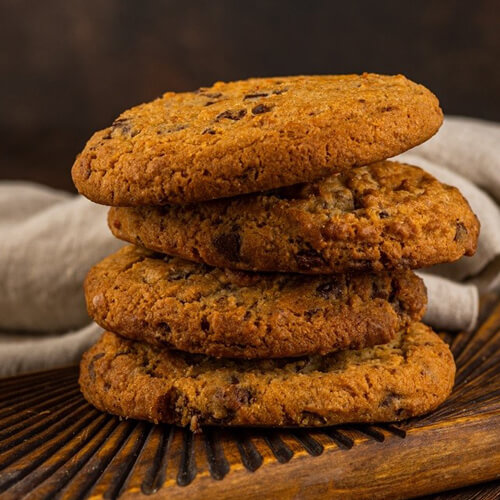 Cookie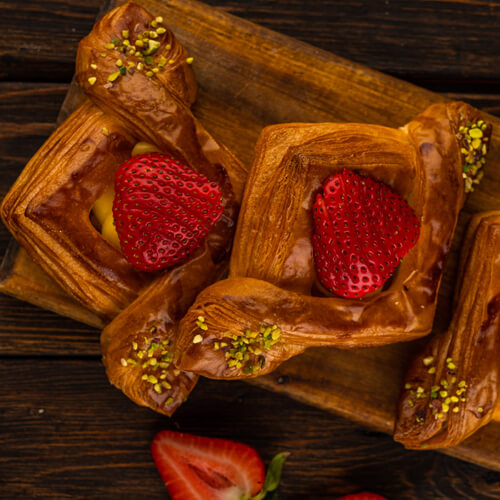 Danish Strawberry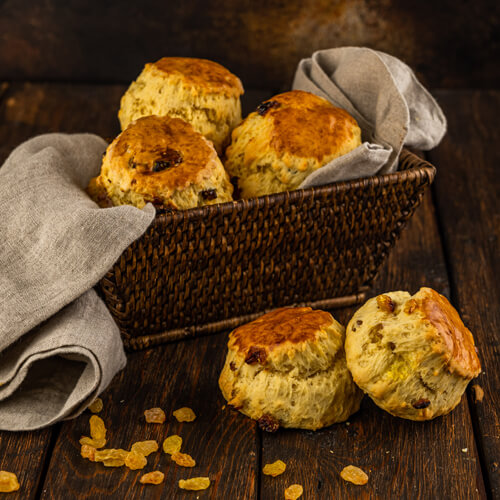 English Scones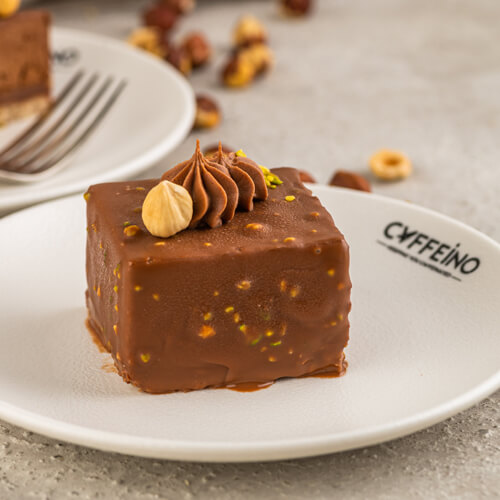 Nutty Square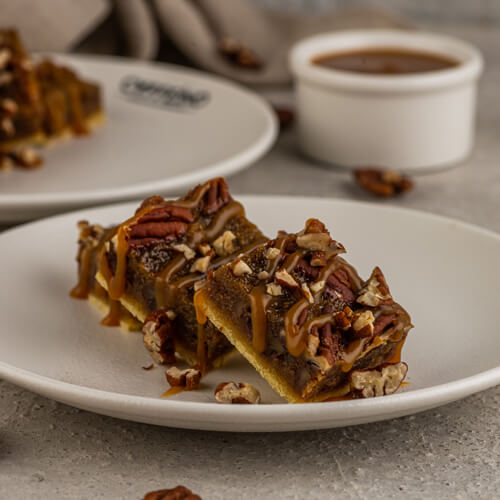 Pecan Pie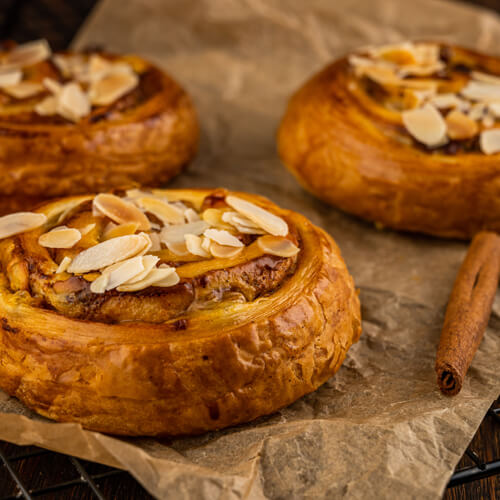 Raisin Cinnamon Swirls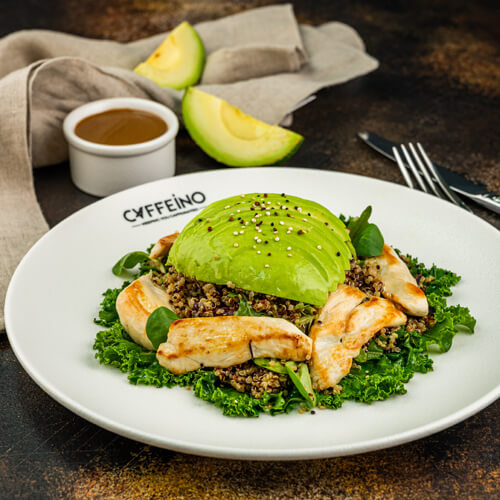 Grilled Chicken Quinoa Salad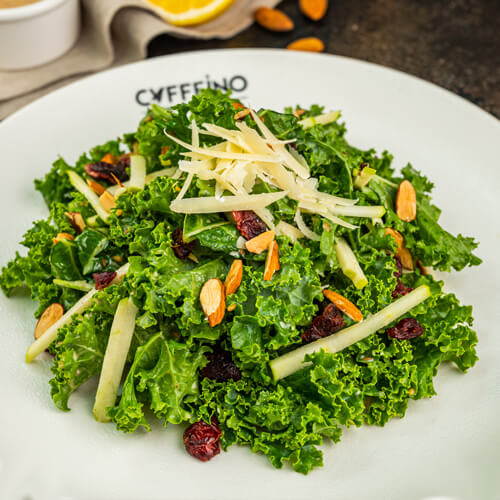 Kale Salad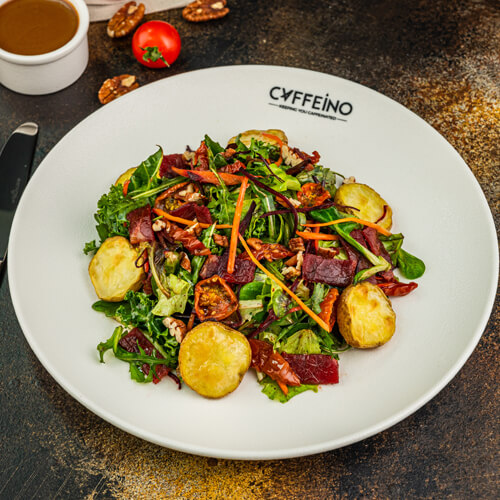 Rustic Salad
Avocado & Egg (Pouched -Boiled - Fried)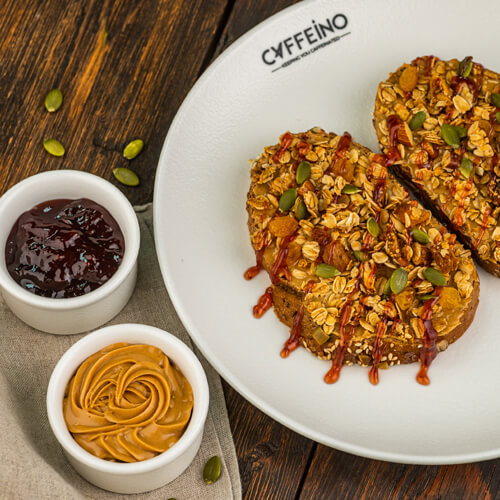 Caffeino PB Jam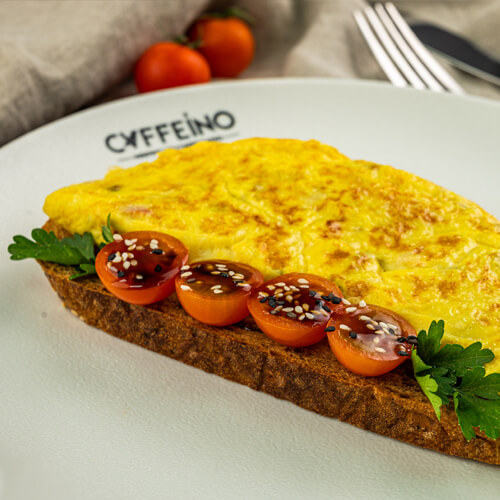 Omelette
Scrambled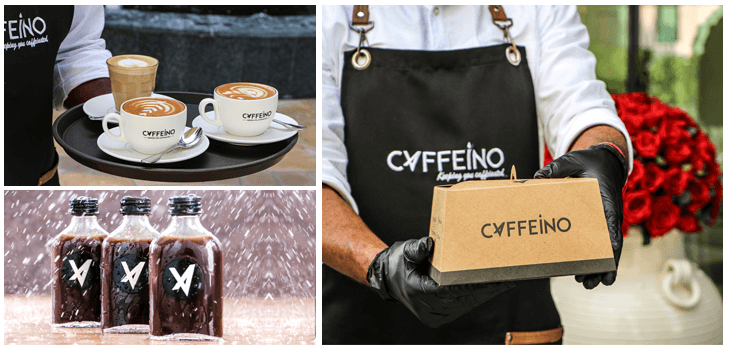 Quality food, service in a friendly, comfortable atmosphere to relax with family and friends.
Dine In (Indoor & Outdoor)
Delivery & Pick-Up
Food Truck Café
Kiosks
What Makes Us Unique
Delectable Specialty Coffee Drinks At Unbeatable Prices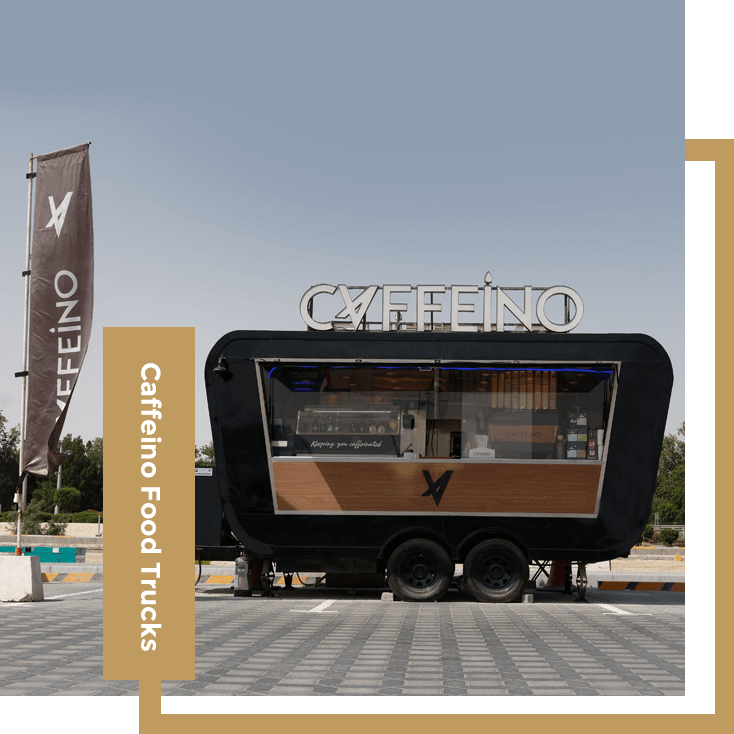 Caffeino Food Trucks
Our food trucks are ideal for business districts, parks, festivals, and even personal events like weddings and birthday celebrations. Equipped with a full-scale café kitchen, each food truck is more than capable of delivering the quality that our customers expect.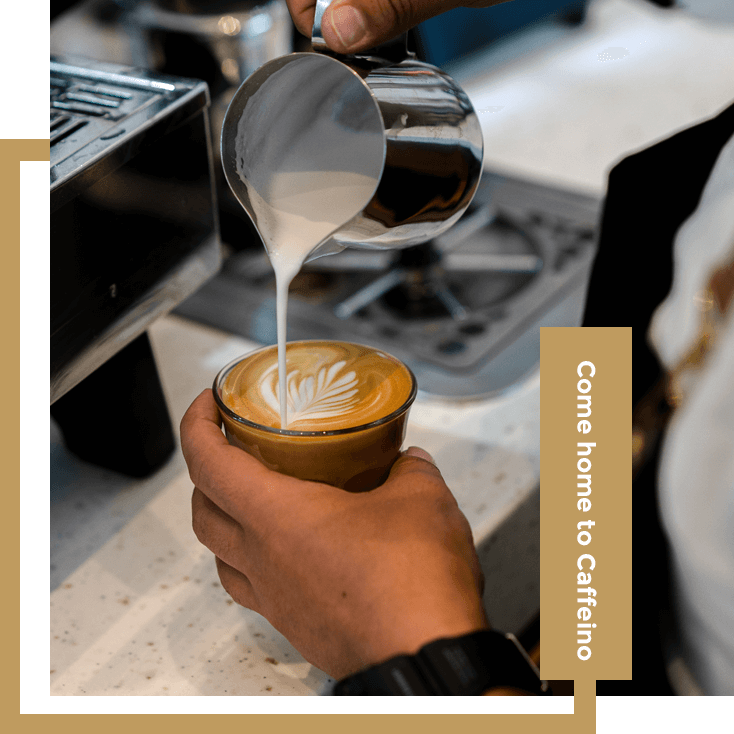 Come home to Caffeino
We know just how much it means to a consumer to have a fresh, tasty, elegant cup of coffee at an affordable price – and when it's convenient, it's that much more enjoyable. Through our specially designed coffee trucks, we make it easier for consumers to gain access to the coffee that they love.

One of the best keffiyehs that I always go with is a good coconut cake, and the breakfast is good. Also, the Spanish latte, cold or hot, without the V60 is the best place to put it in every sense of the word, and the Costa Rican coffee they have is something that is not normal.

Abdullah Alzaabi
Google Review

From a long time I'm looking for a coffee shop, they have lactose free milk and found it. They have aslo oat milk and almond milk. I tried the spanish latte and it was perfect, the taste of sugar is balanced highly recommended.

Hi and welcome to CAFFEINO
Close and go back to page
Order Online